Board Members
Hilary Garivaltis – President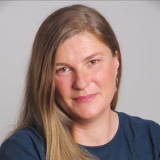 Hilary Garivaltis, Founder and former Dean of the Kripalu School of Ayurveda, has more than 13 years of experience in teaching Ayurvedic daily living tools and Ayurvedic therapy techniques. She received her training at the New England Institute of Ayurvedic Medicine with advanced training in India from the Rishikesh College of Ayurveda and the Jiva Institute. She continues to train with the world's leading teachers in the United States and in India.

Ryn Midura – Secretary
Ryn Midura has been practicing as a clinical herbalist for five years. With his partner, Katja Swift, he founded the CommonWealth Center for Holistic Herbalism to offer consultations, classes, apprenticeships, and advanced training to health-seekers and aspiring herbalists in the Boston area. Through partnerships with MCPHS University and Northeastern University, they also offer training in traditional western herbalism to pharmacy students in their final year of study; more than 90 pharmacists received this training in 2013 alone.

Rebecca Stoltz – Board Member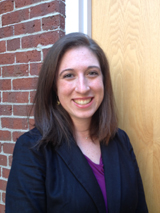 Rebecca Stoltz received her undergraduate degree from Tufts University in Child Development and Community Health and her masters degree from Boston University School of Public Health with a concentration in maternal and child health. She received her 200 hour yoga teacher training from Satyam Yoga School, and is working toward her certification in Ayurveda Wellness Counseling from the Kerala Ayurveda Academy. She has extensive experience in directing strategy for complex, national initiatives and programs related to child, family, and community well-being through public policy and interventions that create social change.

Tim Duncan – Board Member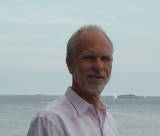 Tim Duncan, Ayurvedic Practitioner, has been living an Ayurvedic and Yogic lifestyle for almost 20 years. He holds a degree in Electrical Engineering and worked as an entrepreneur in the field of high tech until retiring in 2002.  In 2007 he graduated from the Kripalu School of Ayurveda and immediately began practicing Ayurvedic medicine. He continues to study, practice and teach in a clinical environment in India with some of the leading Ayurvedic Doctors in the field. Teaching and helping others through the knowledge of Ayurveda and Yoga has become his main focus.

Lynch Associates Team
For more information about Lynch Associates, please visit lynchassociates.net.